About Community Council:
A Community Council Acts as a liaison between parents and the school, developing improvement plans using funding from School Land Trust.  Effective school community councils work to address the most important academic needs of students. Some of the council's activities are required by law and rule, but most are simply expressions of community-spirited individuals trying to do what they know must be done to help students succeed.
Every Utah public school has a school community council consisting of the principal, an elected school employee, and a majority of elected parents.
To learn more about community council, visit the School Land Trust website.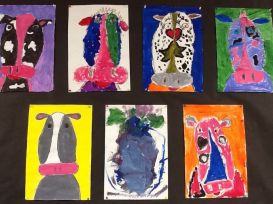 Community Council Meetings:
Meetings are open to the public.   
Immediately following will be a general parent meeting, detailed agenda posted one week prior to the meeting.      
Sept. 4, 2019, at 4:00 pm
     review plan, the role of CC, & elections  
     Click to view detailed agenda
     2019 Sep. 9 Meeting Minutes
Nov. 6, 2019, at 4:00 pm
new member training, progress report
     Click to view detailed agenda 
     2019 Nov. 6 Meeting Minutes 
Jan. 8, 2020, at 4:00 pm
     revisions & begin to plan  
     Click to view detailed agenda
     2020 Jan 8 Meeting Minutes
Mar. 4, 2020, at 4:00 pm
     review & finalize plan  
     Click to view detailed agenda
     2020 March 4 Meeting Minutes
May 6, 2020, at 4:00 pm 
     set tentative agenda
     & meeting dates and times   
     Click to view detailed agenda

Meeting Minutes, Plans and Reports: