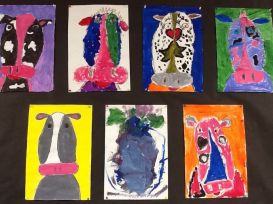 About SCC
     A School Community Council Acts as a liaison between parents and the school, developing improvement plans using School Land Trust funding. Effective school community councils work to address the most critical academic needs of students. Required council activities are by law and rule, but most are simply expressions of community-spirited individuals trying to help students succeed.
     Every Utah public school has a school community council consisting of the principal, an elected school employee, and a majority of elected parents.
    To learn more about the community council, visit the School Land Trust website.
SCC Quick Links
Rules of Order & Procedure
Electronic Voting Process (coming soon)
SCC Responsibilities
Responsibilities of SCC Chair
Timeline for Councils and SLT Program
SCC Back to School video 
Training for SCC
Additional SCC Training
FY22 Election Process
SCC Members
Ana Sanders (chair; parent), email
Claire Nelson (staff), email
Elizabeth Julian (principal), email
Garin Apperson (parent), email
Jill Trombley (parent), email
Leilani Navar (co-chair, parent), email
SCC Meetings
Meetings are open to the public.  Detailed agenda posted one week before the meeting, also available on school's Google calendar, linked in the monthly digital newsletter, and posted in town.  The forty-five minutes before each meeting is a general parent meeting. Before each SCC meeting, the intention is for parents to discuss questions, concerns, or other items with school staff.  Our board representative and superintendent are also invited.  
Sept. 2, 2021, at 5:15 pm
★review plan, the role of SCC, & elections
Click to view detailed agenda
Meeting Minutes 9/2/2021
Nov. 3, 2021, at 5:15 pm
★new member training, progress report
Jan. 12, 2022, at 5:15 pm
★revisions & begin to plan  
Mar. 2, 2022, at 5:15 pm
★review & finalize the plan  
May 11, 2022, at 5:15 pm 
★set tentative agenda & meeting dates/times
Meeting Minutes, Plans, and Reports